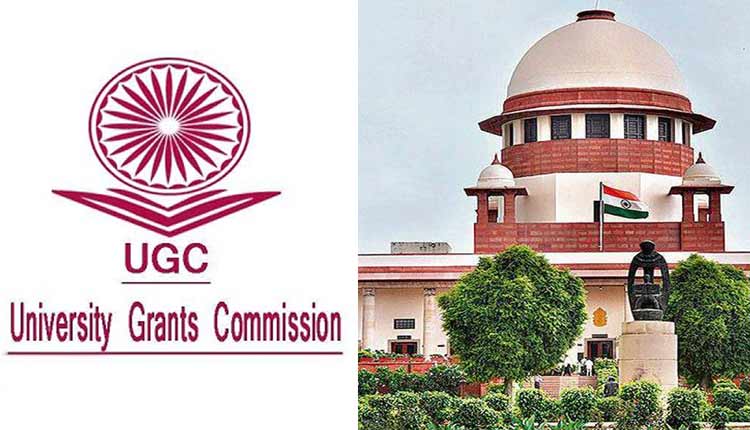 Supreme Court Adjourns Hearing In Plea Challenging UGC Guidelines Till August 14
New Delhi: The Supreme Court on Monday listed the matter for hearing a clutch of petitions challenging the University Grants Commission's (UGC) July 6 guidelines mandating the conduct of final year/ terminal semester university exams amid the COVID-19 pandemic, on August 14.
The court granted time to the University Grants Commission (UGC) to respond to the position taken by the Maharashtra and Delhi governments to cancel university exams amid the COVID-19 pandemic. The reply by UGC is also required to address the question of whether the Disaster Management Act would override the UGC notification on guidelines for exams.
Solicitor General Tushar Mehta, representing the UGC, questioned the stand taken by Maharashtra and Delhi to cancel the exams this year. Such cancellation is contrary to the decision of the UGC which is the only the authorised body to confer degrees on students, he said, "When UGC is the only body to confer degrees, how can states cancel exams and expect UGC to confer degree?"
Further, SG Mehta submits, 'That's the law!' indicating that students have to continue preparing for exams and that if exams are not conducted, the students will not be granted degrees.
In the last hearing, the Court had asked the Union Ministry of Home Affairs to clarify its stand on the issue. Earlier, 31 students from 13 states and a Union Territory have pleaded that the final year examinations be cancelled and the results should be calculated on the basis of internal assessments.