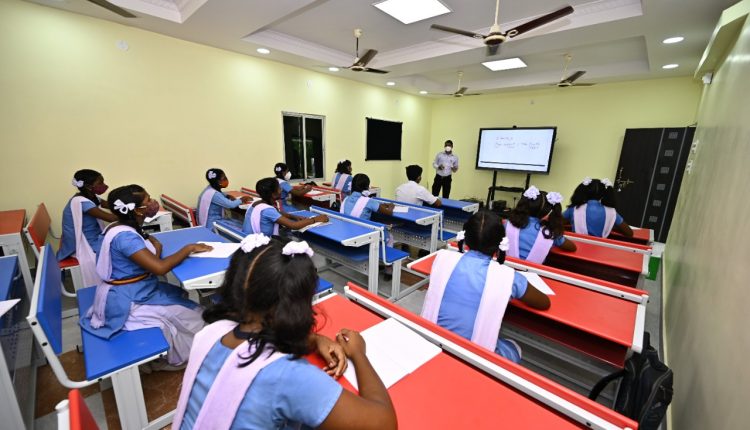 Berhampur: Days after a video of children dancing to a song from Pushpa inside a smart classroom at a state-run school in Odisha's Ganjam district went viral, the headmistress has been suspended by the District Education Officer (DEO).
Sujata Kumari Padhy, headmistress of Baramundali Upgraded High School in Sheragada, has been suspended for negligence, said DEO Binita Senapati.
In the viral video, students are seen dancing to a song from Pushpa and an Odia song they managed to play on the LED TV installed inside the smart classroom for teaching.
The headmistress was initially served a show-cause notice by Block Education Officer (BEO) Bhaskar Lenka before she was suspended.