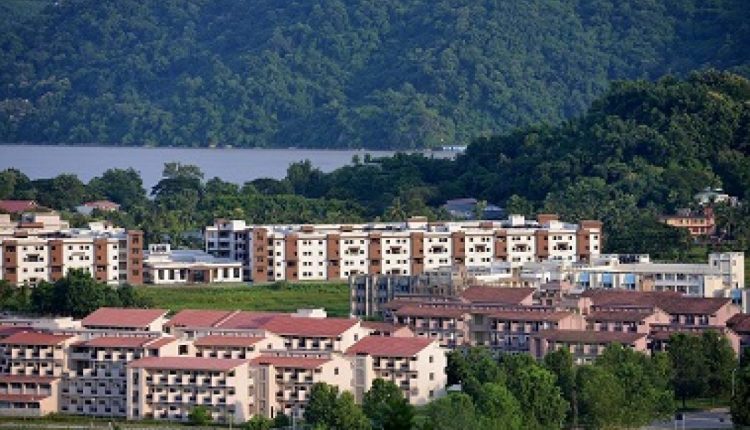 IIT Guwahati Students Develop Innovative, Low-Cost Sanitary Products To Fight COVID-19
Guwahati: Students of Indian Institute of Technology (IIT) Guwahati have developed a range of low-cost sanitary products as safeguards against coronavirus.
These innovative products are a set of heat-based sanitiser box, disinfectant tunnel, foot-operated hand sanitisation system and face masks. 
"The Institute is continuously pushing the limits and striving hard to serve the nation by developing innovative and affordable products to fight COVID-19," Director of IIT Guwahati, Dr TG Sitharam was quoted as saying by NDTV. The products have been developed in line with Prime Minister Narendra Modi's call for 'Atmanirbhar Bharat'.
Professor, Department of Mechanical Engineering, IIT Guwahati, Dr Uday Shanker Dixit led a team of students who designed a heat-based sanitiser trunk for disinfecting household items including clothes, papers, currency notes and leather items like belts and wallets.
These sanitiser trunks come in different sizes. The cost of making a small-sized trunk to sanitise wallets, currency notes, papers is Rs 50. While a 90 cm × 45 cm × 36 cm trunk may cost around Rs 300.
A light-weight injection mould for mass manufacturing of face shields, developed by Assistant Professor, Department of Design, Dr Supradip Das is recyclable, reusable and autoclavable and aims to assist the growing need of hospitals.
Another innovation marvel is a disinfectant tunnel by an IIT Guwahati-incubated start-up. It is a full-body disinfection chamber meant to decontaminate an individual at a time. The operation cost of this device is about Rs 2 per person and the volume of fluid sprayed in one cycle is 25 ml. The size of the disinfectant tunnel is 3 feet x 6 feet so that it can be easily installed in confined spaces.
The institute has created an innovative low cost and easy to use foot-operated hand-sanitisation system that will reduce the risk of contamination while going about safety measures – handsfree.
The technological institutions are investing time and resources to innovate products that can ease the fight against COVID-19 while assisting frontline warriors in the crisis.