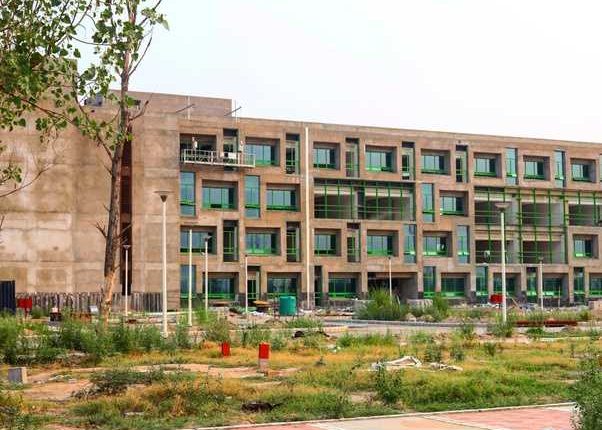 IIT Ropar Springs A Surprise In Global Ranking; Find Its Success Mantra
IIT Ropar has pulled off the biggest surprise of the year as it made its debut in the just-released Times Higher Education World University Ranking 2020.
The institute in Punjab, which came up along with the newer IITs just about a decade back, has zoomed its way to the top of the ranking list, leaving the older IITs behind.
It has emerged as the top institute in India along with Indian Institute of Science in Bangalore in the 301-350 band.
The institute's achievement has left the academic world baffled; it has become a veritable case study for other IITs struggling to compete with the best globally in the ranking list.
So what's the secret behind its success?
Institute director Prof Sarit Kumar Das attributed the larger part of the success to the research activities carried out in the campus.
Talking to media, he said the institute fared exceptionally well in the citation impact and on the industry-income front. He said the institute has focussed on research right from the time it came into existence.
The areas on which it is focussing is water, cancer research, environmental issues, electric vehicles, microgrid technology, artificial intelligence & big data and treatment of drug addiction, the director said.
Set up in 2008, along with the newer set of IITs, IIT Ropar began its journey with the support of IIT Delhi, which acted as its mentor institute. It started from a women's polytechnic building with minimal resources. Yet the institute was determined to prove its mettle to the world. For 10 years, it operated from transit camps until June this year when its 500-acre sprawling campus began operations.
Tragedy, however, struck the new campus two months later in August when the swelling Sutlej inundated two-third of the area, leaving the students marooned. Punjab Chief Minister Captain Amarinder ordered the relocation of the students, staff and the families to government guest houses and other accommodations.
But the spirit remained high. "When we enrolled here, there were a lot of apprehensions about the research environment and other issues. Today, we are proud of our campus and the infrastructure that supports research activities," third-year B.Tech student Aniruddh Bhasin told a news channel.