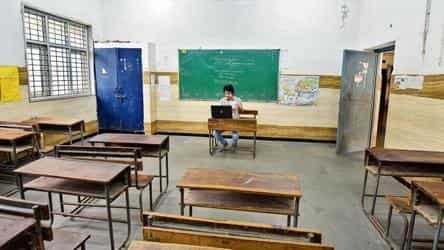 RepresentativeImage (PTI)
Know What Himachal Pradesh Students Say About Re-Opening Of Schools During Pandemic
Shimla: The Himachal Pradesh (HP) government had reopened schools for Classes IX to XII from September 21 on a voluntary basis.
The decision was taken at a Cabinet meeting chaired by Chief Minister Jai Ram Thakur. These schools reopened with 50 percent teaching and non-teaching staff attending with the mandatory written consent of the parents or guardians.
Here is the official notice by HP Government regarding the schools reopening: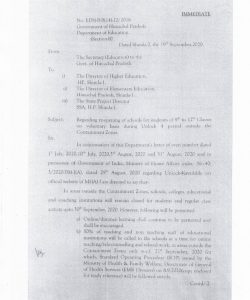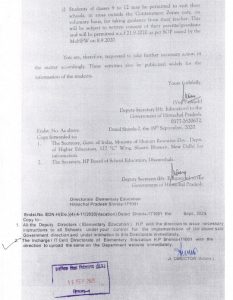 Here is what students, teachers, and parents said about the voluntary reopening of schools in the state:
Riya, a student of Carmel Convent School, Nahan, District Sirmaur said, "I have read the official notification of HP government regarding reopening of schools that it is a voluntary process. I am not so eager to go to school after such a long break but this would be so much better than online classes. Seeing my friends face-to-face is what I'm waiting for."
Rakesh Sharma, a Chemistry teacher in a Government school said, "I personally believe education cannot be delivered via thick glass screens. We need to interact with the students on a personal basis to make them understand and get their proper response."
He further added that they are ready with all the precautions and the safety of the students is their main concern. "We are following all the guidelines that were issued by the Central government a few days ago," he said.
Vijay Singh, a parent said, "I am afraid of the ongoing situation but at the same time, I am also concerned about my children's studies. Online classes are not enough for them to understand the topics better. There are a lot of technical glitches during online classes and we don't have a good internet connection in our village."