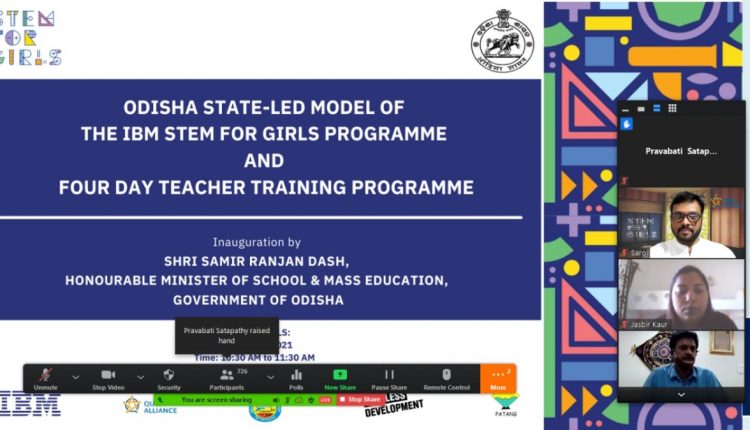 'State-Model' Of IBM-STEM Launched In 258 Odisha Schools
Bhubaneswar: The 'state-model' of IBM and Science, Technology, Engineering and Mathematics (STEM) education was launched by the Odisha government for girl students in its 258 schools across the state.
The IBM-STEM's state-model aims to ensure the capacity-building of girls in digital literacy, career choice and life skills.
Chief Minister Naveen Patnaik's office issued a statement regarding this and also added that the IBM-STEM model will also improve the skills of teachers for better learning outcomes among students.
"Odisha Government has launched the State-model of the IBM STEM for Girls Programme in 258 schools to build capacity of girls in digital fluency, career choice and life skills," CMO said via a social media post.
"It will also improve skill of teachers for better learning outcome among students," the post added.
Reports further said that IBM and its partners will work jointly to build educational leadership at the district and state-level schools. "Develop a pool of master trainers for leading the teacher capacity-building efforts, and aligning the state curriculum with National Education Policies (NEP) with particular emphasis on building 21st-century skills among learners," it added.
According to reports, the shortlisted 258 schools in the state are set to emerge as skill learning places and serve as role models for the rest of the schools.
ALSO READ: UG & PG Exams In Odisha: Vice-Chancellors' Meeting On June 12 To Discuss Modalities